Five Essentials of a Great Press Pitch
PR is both an art form and a science of best practices. Are you giving your brand its best possible chance to succeed?
Points of Difference
What makes your brand compelling, useful and different from your competitors? Points of difference help you create the essential talking points for your brand. Is your technology better? Is your beauty brand filled with scientifically proven ingredients? Are you a foremost expert in your field with credentials and press mentions to prove it?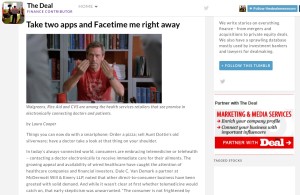 If you only have one point of difference, i.e. less expensive than your competitor, consider going back to the drawing board. Consult Media and PR professionals about what elements would truly make your pitch newsworthy.
What's in it for them?
Are you offering them a complimentary review sample of your product? The opportunity to review your luxury spa or salon service? An exclusive first interview with a celebrity spokesperson? Most editors and bloggers are under-paid and overwhelmed. Show them that you respect their publication and their time. A very strong pitch offers them a great story angle for their readers and some sort of perk or memorable experience for them to enjoy.
Succint Messages
Consider the size of the average email windows on various devices. Send sample emails to yourself and see how your talking points appear to recipients in gmail, outlook and your phone. Is your brand name and at least one or two of your key messages included before you need to scroll down to view more of the message?
Images
How can you make your story more visual? Consider embedding a few really engaging low res images within the text of an email and attach a few higher res images. Avoid advertising banners and promos, give them clean, useful images that they can use in a variety of ways.
Calls To Action
Give the press next steps that are easy and intuitive to respond to. Use strategic questions to ask press if you can send them more details, higher res images or a review sample. Would they like to set up an interview with your spokesperson? Attend your private, luxurious launch event? Questions elicit a subconscious desire to respond.
Are you ready to have your story told?